Why use alligator or crocodile leather to make handbags
Fashion plays an important role in every person's life because male or female both are directly attached to it. Trends and fashions are change very fast but some materials are always in fashion like leather stuff is very famous in a modern age. However fashion industries grow very rapidly, they introduce new variety in clothing, foot wears, bags and other accessories. But bags are in fashions from early ages. Here we quoted leather bags as a most famous and trendy gadget that both men and women use in different sizes and shapes.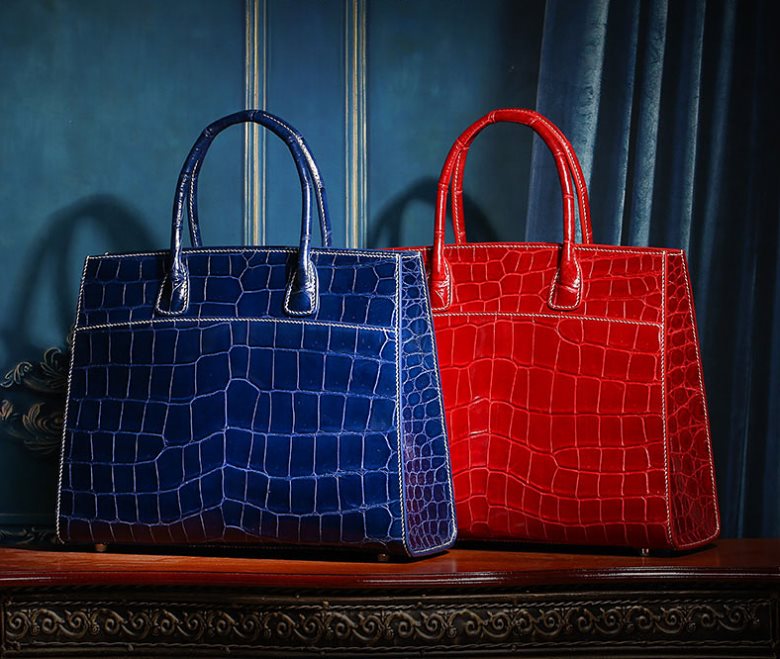 Take a look on History:
Bags are widely used since the 16th century. According to much likeness, this industry grows very fast. Designers bring new variety with demand.  But at the arrival of the 19th century this industry comes with rapid success. Bag size and shapes constantly changed by the time. Now a day Leather is widely used in bags and other accessories. Crocodile leather is famous among all. But there is a difference between crocodile and alligators skins and type though they look alike.
Difference between Alligator and Crocodile:
Alligator skin is considered as most luxurious leather because of its exoticness and it's very expensive as compare to crocodiles. On the other hand, Crocodile leather is famous for its fineness. Both have same tile pattern but if you closely analyses then you can find them partially separated. They both are a different animal but belong to the same reptile family. Alligators are from fresh water in subtropics climate, while crocodiles are life in salt water climate. In the USA, alligator leather is more expensive than a crocodile. Both are commonly used in fashion products.
But the question is why people like to use leather stuff especially crocodile leather? What benefits of using alligator leather for the manufacturing of handbags? Let's try to give an answer it briefly.
1. Rare and natural patterns:
God already draw a beautiful pattern on crocodile skin. Crocodiles are reptiles with a firm skin and these acts as a form of armor. This stuff is very durable and supple. It comes with the exciting type of leather. After final product, it comes out with a very adorable form that is eye-catchy. The American crocodile is also in demand because of soft skin. It is super easy to reshape it that's why manufacturer likes it much.
Some crocodile sepsis is in danger because of excess use of them. So mostly companies export it at a high price and after manufacture industry brings it in the market with the price of their will. So it seems beneficial for the industry.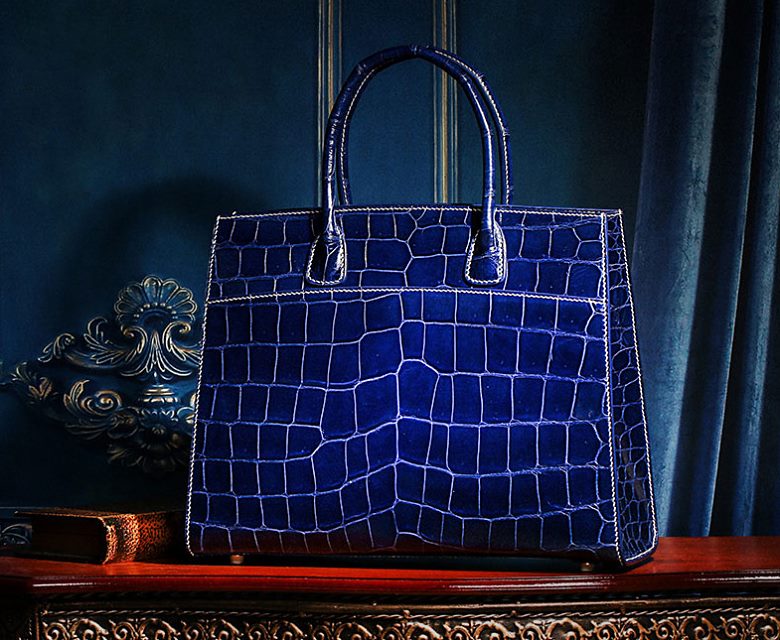 2. Excellent material:
Crocodile leather is called Caiman leather. Basically, the skin composed from the square, rectangular, and oblong scales and these are arranged in more or less regular patterns. Overall this leather material is high in quality because crocodile has a fine thick skin type that makes this leather more attractive. This material makes high-quality handbags. This leather is a top-quality material for talented fashion designers to explore more. The final product enhances the beauty of its material that makes it more attractive and admirable. This leather is very reliable, easy to carry and very classy by looks. All these leather came from breeding forms. These are located in the countries where crocodiles also occur naturally. These countries are Australia, Southeast Asia, Africa, and Central and South America. Also making artificial leather, this process is animal-friendly.
3. Big Industry:
Salt-water crocodiles that are mainly found in Australia are widely used for bags. Around 25,000 bags manufactured per year with this bread. Crocodiles are not localized have the most expensive material in bags and shoemaking as well. Many crocodiles are culled every year that is why they are in danger but still are killed for high demand. Some Animal Rights organization also protests to stop killing them.  This leather is also banned in some countries but still in demand.  Crocodiles ages 7 to 10 and their prices are up to 1,100$. Shortly it's a big and profitable industry that grows by every passing year. But there is so much risk too because of banned by government authorities.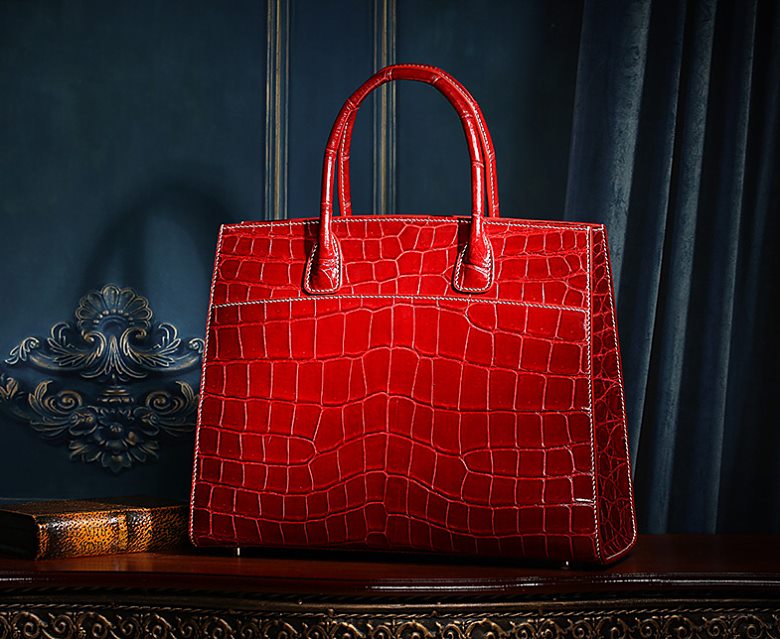 4. Trendy and classy:
A genuine crocodile bag, in fact, is not accessible to everyone. If you having one of these items then it is a real status symbol and quality. These bags are always in fashion. It is set a new level of class and trend. Mostly celebs and people related to fashion world are likely to use crocodile bags to express their fashion sense. People with no fashion sense are trying to copy them but sometimes they didn't get it. Some of most luxurious and expensive crocodile leather bags brands are Louis Vuitton, Michael Kors, vintage, Hermes. Famous models and celebs from the film industry are mostly using it and some of them are also endorsed these bags. Basically, crocodile's skin is famous for its unique pattern that is a real reason for its demand in the Fashion industry. Fashion is now left only for the elite class
5. Making a fake product is not easy:
Crocodile handbags are high in price. Not every person can afford it that's why there are thousands of people who copped this bag and sell these on cheap prices. But it's not easy to make a perfect copy of it because crocodile original skin type already comes with beautiful patterns but if somebody wants to copy it wouldn't be easy to make an exact shape of it. But because of its trendiness people like to use it at any cost. Fake maker provides a cheap and beautiful product but they can't provide quality and excellence that original have. So, most people got dishearten after taking the fake one.
Crocodile leather is basically very fashionable. It's fragile by type and it's not waterproof. These bags are also available in different colors that make them more eye-popping and stylish. Crocodile leather may be very beautiful to look at, but it's also a delicate creature that will require proper care to stay in shape. This leather requires more care before manufacturing and after too.